About FUJIKINBAI
FUJIKINBAI has long history of leading the domestic Hanpu brands. We have valued on producing Japan-made products and keeping stable supply and quality to observe Japanese traditional. In these days, we produce textile called "Made by FUJIKUNBAI" that are made of choicest materials from not only Japan but also from all over the world. It takes advantage of the knowledge and quality of Japanese cotton Hanpu that passed down today and it is no longer just a material as it recognized.
Canvas Loom
Generally, there are 2 types of representative looms: one is flying shuttle loom that uses shuttle to pass the warp through the weft, and the other is shuttle-less loom.
The flying shuttle looms have power and they are the best for weaving Hanpu but compared to shuttle-less looms, they needs some manual processing by weave. Considering efficiency, many of weaving factories in the world prefer using shuttle-less looms than using flying shuttle looms recently.
However, Japanese Hanpu factories including FUJIKINBAI, which give special attention to its quality, still use flying shuttle looms. The reason is that flying shuttle looms can make the fabric edges so the warp never gets frayed and textiles can keep the strength. Also, it is possible to make the textiles fluffy and massive in natural feeling.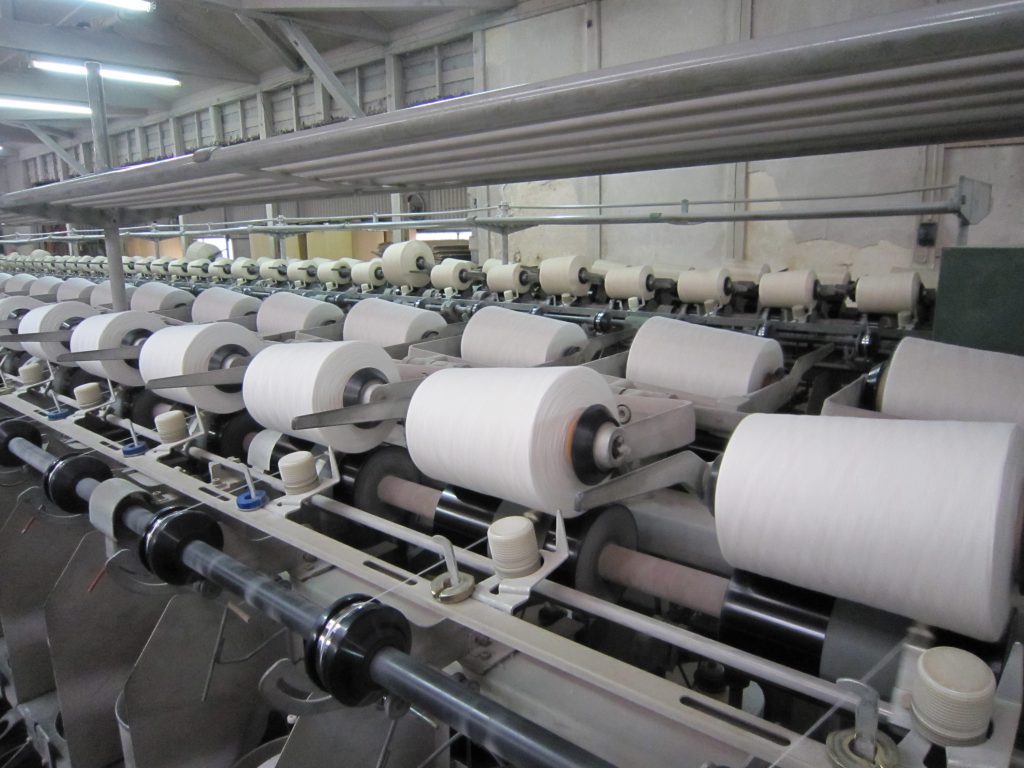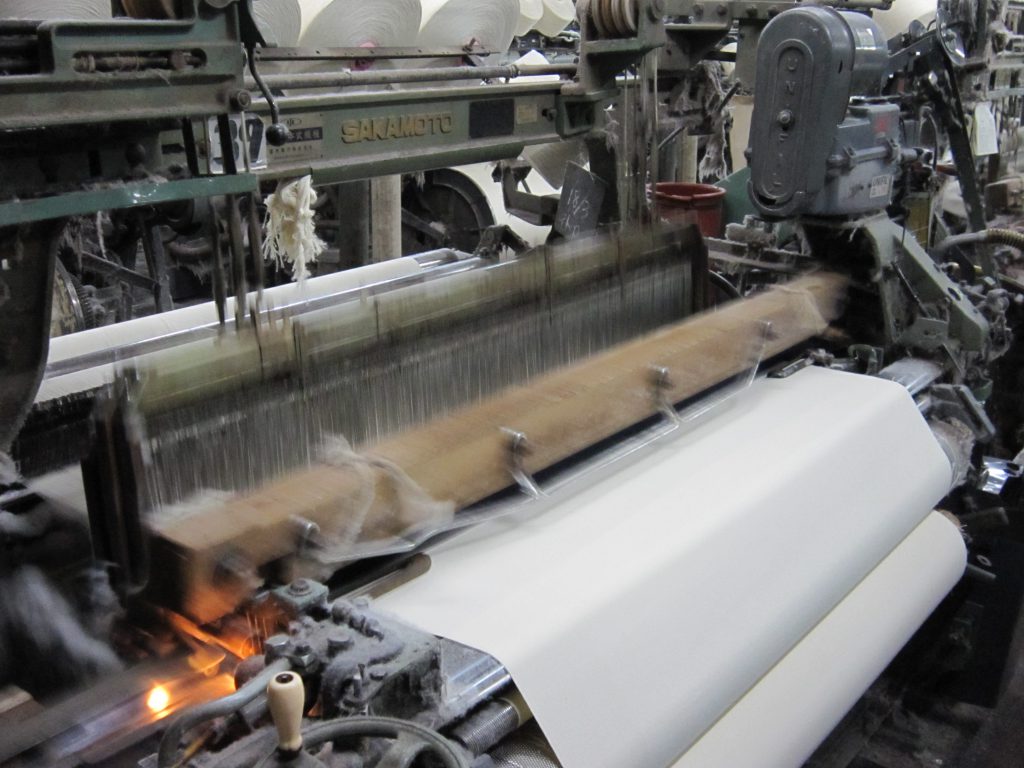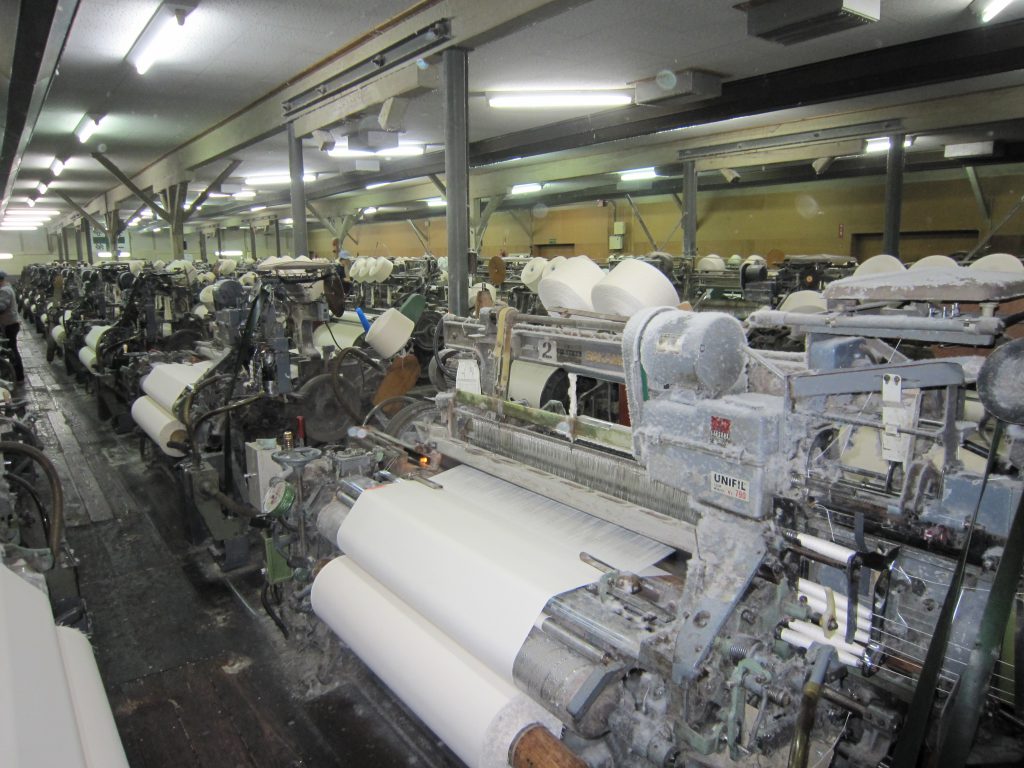 The thickness of Hanpu
Generally, the thickness of Hanpu is numbered from 0 to 11; smaller is thicker, bigger is thinner.
Our products
Click here for products